About us
---
Background
We are a Finland based company specializing in blockchain technology. We were founded in 2018. We are a regulated entity registered with the Finnish Financial Supervisory Authority. Our personnel has different backgrounds from long experience in information technology to online marketing and finance. We all have one thing in common. We believe in the advantages blockchain technology has. We believe blockchains will be integrated to almost all technology related services for their cost efficiency and operational reliability. We believe the process is just beginning and it is still to hard for people to invest in this techology without a relative background.
Northcrypto.com
As our first service we wanted to launch a platform where people can invest in cryptocurrencies. The development of the platform is partly funded by EU. The biggest goal of our platform is to make the process to invest in cryptocurrencies and other blockchain tokens easy without compromising the security.
We also offer relative information on our website. In the Frequently Asked Questions section, we also provide assistance in understanding and using our service. If you're left with any questions our customer service is happy to provide answers.
Members of the Board of Directors:
What is a blockchain?
---
General
A blockchain is a continuously growing list of records, called blocks, which are linked to each other. Each block contains data, that can't be modified afterwards in any way without the whole chain changing completely. Hence, the blockchain offers multiple benefits to the companies and the people by creating a more open and secure option of organizing things. This happens by distributing the data to multiple computers what is also known as decentralization.
What's in the blocks?
The data can contain anything from the recording of events, medical records, and other records management activities, such as identity management, transaction processing, documenting provenance, food traceability, and voting. Without the blockchain technology these things need to be supervised by a trusted authority which is problematic and time consuming. The decentralization happens by storing data across the blockchain's peer-to-peer network. This way it has no point of failure. In digital currencies, blockchain technology is used to make the currency reliable without the need of a trusted authority or central server.
Majority of cryptocurrencies have their own blockchain, and all of the currencies are trying to solve at least one of the problems mentioned above. Blockchain technology is gaining tremendous momentum also beyond the financial sector and is inevitably part of the future.
What are cryptocurrencies?
---
General
Cryptocurrency is a digital asset that uses strong encryption to secure financial transactions, control the creation of additional units, and verify the transfer of assets. Most of the cryptocurrencies are decentralized and have their own blockchain, that serves as a public financial transaction database. This database is practically impossible to modify, which is one of the many reasons why cryptocurrencies are so safe and secure.
Some of the cryptocurrencies focus on a spesific goal or goals like increasing the users' privacy, creating a platform to create your own application, or reward creators of content. However, most of the cryptocurrencies concentrate on their original goal, which is the smoothest possible transfer of funds with no middlemen.
Background
Cryptocurrencies were originally created so that no banks or governments could control the money supply, like they do with traditional money. That way the inflation rate is known beforehand, and therefore can't be manipulated.This also means that when consuming cryptocurrencies, they don't transfer from bank to some other bank, but straight from the user to another.
The first cryptocurrency, Bitcoin, was created in 2009, and it was a response to the 2008 financial crisis. Since then, thousands of different cryptocurrencies have been created, each trying to stand out in its own way. When buying cryptocurrencies, it is always worthwhile to find out the purpose of that currency and other background information to make sure it is reliable and functional.
What is Bitcoin?
---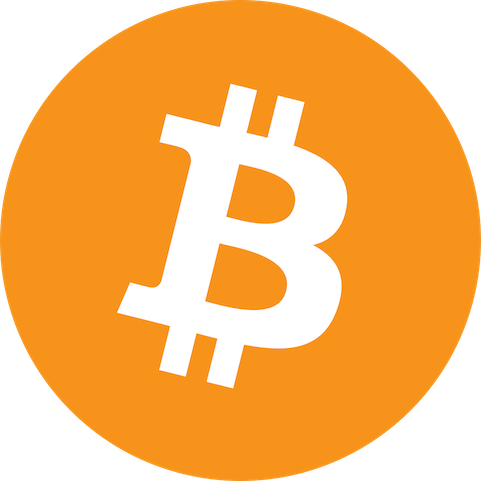 Bitcoin
Symbol: BTC
Published: 2009
Max supply: 21 million
Divisibility: 8 decimals
Official website: https://bitcoin.org
Bitcoin was created in 2009 making it the first decentralized virtual currency. It is a response to the economic crises that preceded it. Bitcoin was released by an unknown person or group using the name Satoshi Nakamoto, and they have stayed anonymous.
Bitcoin uses blockchain technology where all the money transfers and Bitcoin addresses are open to the public and readable from the public ledger. However, bitcoin addresses' owners can not be identified which increases the user's privacy. The blockchain always checks automatically that the sender's address has enough Bitcoins, which ensures the safety and operational reliability of Bitcoin. For each Bitcoin transfer there is also a small transaction fee to help maintain the network.
When using Bitcoins, you do not have to use whole Bitcoins, but you can also use it with decimals, up to eight decimal places. For example, you can buy Bitcoins with two euros and pay a coffee cup with them.
The Bitcoins are created as an award for the process called mining. The miners assign the computing power of their computers to the Bitcoin Network, for which they receive small parts of Bitcoin as a reward. The computers of the miners maintain this peer-to-peer network, and handle money transfers there. Thus no middlemen, such as banks, are not needed in making money transfers. This also makes Bitcoin immune to corruption of institutions and counterfeiting of currency.
The number of "new" Bitcoins extracted will fall over time. The maximum number of Bitcoins is 21 million and they will all be extracted around in 2140. After that, the miners will receive their rewards of the transaction costs. Restricting the maximum number of Bitcoins leads to deflation in demand remaining constant, meaning that the value of Bitcoins measured in "traditional currencies" will increase if it keeps its popularity.
Sign up now to invest in Bitcoin
What is Ethereum?
---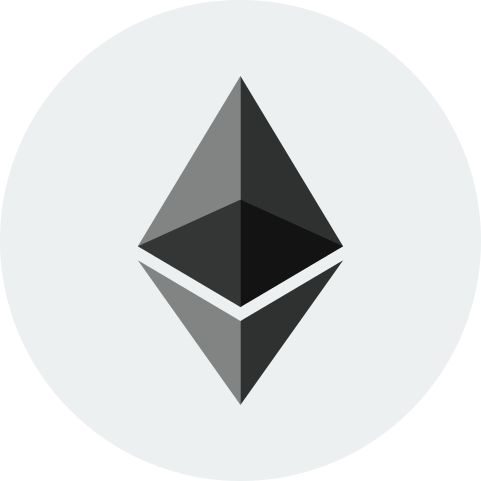 Ethereum
Symbol: ETH
Published: 2015
Max supply: Not defined
Divisibility: 8 decimals
Official website: https://ethereum.org
Ethereum was released on July 30th, 2015 by its main developer Vitalik Buterin, a Russian-Canadian programmer. Ethereum is the first of its kind as innovation and currently the second most popular virtual currency.
Ethereum is very different from Bitcoin, as it has not been created primarily as a means of payment. It is a decentralized platform with its own blockchain to where you can build various applications and cryptocurrencies. Applications can be anything, such as games, casinos, authentication services, or charities.
All of these aim to be safe to use and reliable, and there is no need for middlemen such as banks or agencies. Everything is accessible and readable by everybody so it is easy to avoid getting scammed. Applications created on the Ethereum platform are called smart contracts, and if the applications are cryptocurrencies, they are called tokens.
When you invest in Ethereum, you are actually buying Ether. Ether is required as "fuel" for the Ethereum platform's use, so every application built on it needs Ether to work. In exchange for Ether, the application receives computing power from Ethereum's peer-to-peer network and is thus able to perform the tasks for which it was built. Therefore, when purchasing Ether, you invest in the broadening and getting about of Ethereum.
Etherereum is often regarded as one of the strongest innovations of the 2010s, and Ethereum Foundation already has many great names as members, such as Microsoft and JP Morgan Chase Bank.
Sign up now to invest in Ethereum
What is Litecoin?
---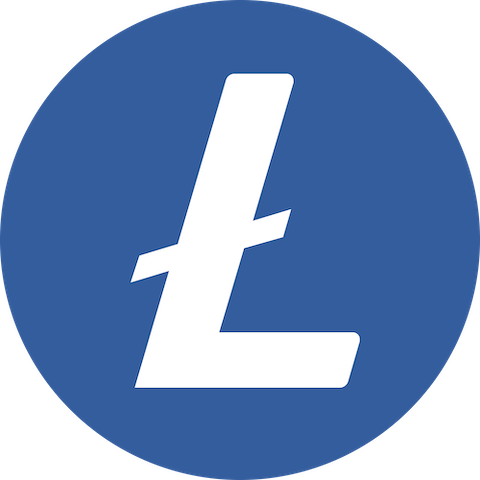 Litecoin
Symbol: LTC
Published: 2011
Max supply: 84 million
Divisibility: 8 decimals
Official website: https://litecoin.org
Litecoin was released in October 2011 by Charlie Lee, a former Google employee. Litecoin is nearly identical to Bitcoin, and its code and technical properties are very similar to Bitcoin's. Litecoin is often used to test new innovations created for Bitcoin, before they are applied to Bitcoin itself.
It differs primarily by having a decreased block generation time and an increased maximum number of coins. The developers claim that the decreased block processing time allows Litecoin to have faster transaction confirmation. The maximum supply has been raised to be quadruple compared to Bitcoin, meaning that there will be a maximum of 84 million Litecoins.
Litecoin is a bit easier to make changes to than Bitcoin; the changes in Litecoin only require the approval of 75% of the miners, while the equivalent of Bitcoin is 95%. This will enable faster implementation of various reforms, if necessary.
Sign up now to invest in Litecoin
Frequently Asked Questions
---
General
Go to the sign up page from the front page's Register button and fill in your personal information in the fields provided. Choose a password that you don't use elsewhere. The password must contain at least 8 characters and must contain at least one number, one letter, and one special character. For those born in 2000 or before the SSN must be in the form xxxxxx-xxxx. For those born after 2000, it has to be in form xxxxxxAxxxx. Then you just confirm your identity by selecting your own online bank or mobile certificate. After that, the user account has been created and you are able to make your first deposit. This will only take a few minutes.
There are strict regulations for all money transmitting services. We have to know our customers to be able to follow anti-money laundering policies. This is in your, and our, best interest. We handle all data according to the GDPR requlations. Following these policies makes sure we can provide our services also in the future.
Log in and navigate to Account details -page. You can navigate there by clicking the white character in the top bar and then "Account details" in the dropdown menu. On this page, near the middle of the screen, you'll find a button to change your password. If you have forgotten your password, you can reset the password on the password recovery page.
For legal reasons, our service allows only one account per person. If you have forgotten your password, please contact us for a password reset link to your email.
You can't unfortunately update your email yourself. This is due to security. The withdrawals are confirmed with an email. If you were able to update the email yourself, anyone who would get access to your account could change the email and then make withdrawals using the new email. Please contact us to make the change.
There is a link to unsubscribe at the bottom of each email. Clicking the link will unsubscribe you from the mailling list.
Please contact us and request for the removal of your account. Deleting the account won't delete all your data, because we have to keep some of it due to legal requirements.
We charge a 1.0% commission on trading. In addition, withdrawals have a small fee, which depends on the currency to be transferred and the method of transfer. You can find all fees on the Fees page.
Our site works with all the most common browsers on modern phones in the browser. We also offer mobile apps for both Android (Google Play) and iOS (App Store). There is currently no possibility to register within applications, but it should be done in the browser.
On our homepage, you can see the 7-day graph and the price of currencies we offer at certain intervals. More advanced price tracking can be performed in our mobile application, from which you can choose the time period you want to check.
The rate on our homepage is updated every 10 minutes. The mobile application's graph's rate is updated every time you go to the graph page so that the visible price is up to one minute old. Practically, the rate of the mobile application's graph is therefore real-time. When you are logged in, both website and mobile application rates are updated in real time on the Buy & Sell page (the rate is displayed at the bottom of the page). Please note that the rate of the graphs is the average price of the purchase and sale. In other words the commission fee of one percent will be added/deducted to the rate of the graphs at the time of the transaction. The rate displayed on the Buy & Sell page already includes this fee.
Unfortunately, in some cases, email programs filter our messages as spam, so please check your spam folder. Withdrawal confirmation messages are always sent automatically and we strive to respond to any legitimate messages as soon as possible, so if you can't find the message from the spam folder either, please contact us.
Deposits & Withdrawals
Once you have registered, signed in, and your identity has been verified, navigate to My account -page by clicking on the white character in the top bar and in the dropdown menu, click "My account". You can see the currencies along with the balances followed by two buttons. Click the green deposit button for the desired currency. You will find specific instructions for this currency on this page.
Just like when depositing, navigate to My Account after you log in. You can navigate to My account -page by clicking on the white character in the top bar and in the dropdown menu, click "My account". This time, click the red withdraw button for the desired currency. You will find further instructions on this page. The withdrawal requires a confirmation by email. This will ensure that your money cannot be withdrawn simply by accessing your Northcrypto account.
If you have not used cryptocurrency wallets before we strongly recommend you read more about them before making a cryptocurrency withdrawal. There are multiple wallets available for different devices and currencies. However, if the amount of the cryptocurrency is large, we recommend you to look into hardware wallets.
Cryptocurrency transactions are irreversible. Therefore, please double check the address letter by letter when submitting the withdrawal. We cannot cancel or modify any sent transactions. However, if we haven't processed your withdrawal yet, look at the question "How do I cancel my withdrawal?" below. You can find the withdrawal status on the Withdrawals page. You can navigate there by clicking the white character in the top bar and then "Withdrawals" in the dropdown menu.
You can cancel your withdrawal while it's still in the waiting state. This means that we have not sent the transaction yet. After the transaction is sent there is no way to cancel the withdrawal. You can find the withdrawal status in the Withdrawals page. You can navigate there by clicking the white character in the top bar and then "Withdrawals" in the dropdown menu.
In some cases, a deposit made in the morning of a business day is already visible in your account during the same day, but usually it arrives on the next business day. If your transfer does not appear in your account after two whole business days, please contact us. SEPA payments do not transfer over weekends or bank holidays.
When the transfer has two confirmations, the transfer has been sent and will appear in your account. You can find the number of confirmations on the Deposits page. With bitcoin two confirmations take twenty minutes on average.
Once you've verified your withdrawal with a confirmation link from your email, we are able to process it. Most withdrawals are processed immediately but we reserve the right for up to three business days in case of exceptional circumstances. Once your withdrawal is processed, it will leave from our customer asset account to your account as a SEPA transfer, which usually takes 12-24 hours. SEPA transfers do not transfer over weekends or bank holidays.
Once you've verified your withdrawal with a confirmation link from your email, we can process it. Most withdrawals are processed immediately but we reserve the right for up to three business days in case of exceptional circumstances. Once your withdrawal is processed, it will go to the address you entered as a normal Bitcoin transaction.
Buy & Sell
When you have created and verified your account make a deposit and navigate to the Buy & Sell page. Then just pick the currency you want to buy and the currency you want to sell. Type in the amount and click Execute trade. The amount you bought will show up on your account immediately.
Because of the law, we can't offer any kind of investment advice, so unfortunately we can't answer the question. However, we provide information on all the cryptocurrencies we offer in our About section and we recommend that you read about various options available when trading cryptocurrencies.
When you're signed in, click the white character in the top menu. From the dropdown menu, click "Trading History", and you will see your trades on the screen.
We charge a fee of 1.0% for trading. This fee is already included in the rate on Buy & Sell -page.
Other
Referral program is an incentive program to invite your acquaintances to use our service. When a new customer joins via your referral link, you get 0.5% of their trading volume as a reward to your account for the first 6 months. Hence, if you have invited successfully for example three new users whose trading volume has been 4000€/person during the first six months, you will earn 60€ yourself.
On your Referral program page you have two referral links. One of them directs to the signup, and one of them directs to our front page. From both referral links a 14-hour cookie is activated. When a user you have invited registers within 14 hours of clicking your link, you have become their referrer. You can see statistics of your referred customers and rewards on the Referral program page.
We store all cryptocurrencies in offline wallets. Thus, the currencies are also protected against possible system hacks. All deposited euros are stored in a customer fund account in a European bank.
Almost always, messages and emails that tell you that you have received or won bitcoins or any other cryptocurrencies are scams. Unfortunately, there are a lot of scams out there, and usually they try to get your personal information, a payment, a collateral or a deposit in some currency.
Unfortunately, we do not have a telephone number for customer service. We ended up with this solution in order to be able to utilize our customer service work more efficiently elsewhere when the phone does not need to be on call. We strive, however, to improve our electric guidance continuously.
For now we only have accounts for individuals but we plan to have corporate accounts in the future. You can contact our customer service and leave your contact information so we can let you know when companies can register.